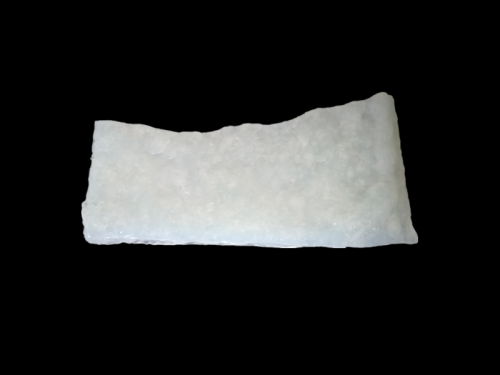 Flurine®L Series Fluoroelastomer
Item specifics
Features

Low temperature resistance
Uses

Shaft seal, O-ring, fuel pipe. Extrusion molding
Forms

White or light-yellow flake
Description
Flurine® L series is a low-middle Mooney bisphenol-vulcanized fluoroelastomer with a fluorine content of 66%. It is a copolymer of vinylidene fluoride (VF2), hexafluoropropylene (HFP) and perfluoroalkyl vinyl ether (PMVE). It is commonly used in automotive, hydraulic, electrical and chemical industries. It has excellent heat and chemical resistance.The outstanding performance is low-temperature elasticity, which are particularly suitable for O-ring seals for fuel injectors.

General

Features

Low temperature resistance

Uses

Shaft seal, O-ring, fuel pipe. Extrusion molding

Forms

White or light-yellow flake

Items

Typical Value

Test Method

L228

L728

L228A

L728A

Physical Properties

Fluorine Content(mass%)

65

65

Density(g/cc)

1.78~1.82

1.78~1.82

ASTM D297

Mooney Viscosity

20~49

50~89

20~49

50~89

ASTM D1646 ML 1+10 at 121°C

Water content(%)

0.15

0.15

ASTM D 5668

Vulcanization Properties

T10(s)

<130

<160

ASTM D5289

T90(s)

<240

<300

ASTM D5289

Mechanical Properties

Tensile strength(MPa)

13

13

ASTM D412 Method A

100% Modulus

6

6

ASTM D412 Method A

Elongation at Break(%)

180

180

ASTM D412 Method A

Tearing Strength(KN/m)

15

15

ASTM D624

Hardness, Shore A

75

75

ASTM D2240, Type A

Compression Set

16

16

ASTM D395, Test B 70 hours at 200℃

Thermal Properties

Low temperature retraction, TR10(℃)

-19

-21

GB/T 7758

Brittleness Temperature(℃)

-27

-34

GB/T 15256

Chemical resistance Properties

Resistance to liquids

Methanol,23℃×70h

Tensile strength change rate(%)

-10

-10

ASTM D412 Method A

Elongation at Break change rate(%)

-9

-9

ASTM D412 Method A

100%Elongation change rate(%)

-12

-12

ASTM D412 Method A

Hardness change, Shore A

-1

-1

ASTM D2240, Type A

Volume change rate(%)

+2

+2

Formulation

Curing condition

Polymer 100 MT carbon black,N990 30

Calcium hydroxide 6 Magnesium oxide 3

Fluorocure-5# 2.5

Press

Oven

10min at 177°C,0.5°

24h at 230°C
1)Store and use all fluoroelastomers only in a well-ventilated area.
2)Do not smoke in areas contaminated with dust from fluoroelastomers.
3)Avoid eye contact. After handling fluoroelastomers wash any skin that came in contact with the product with soap and water.
4)Potential hazards, including evolution of toxic vapors, exist during compounding or processing under high temperatures.
5)Before processing the fluoroelastomers, read and consult the MSDS, and follow all label directions and operation cautions.
1)Fluoroelastomers be packed in PVC bags in the shape of rubber film, each bag weight 5KGS, and finally be put into a carton. Each carton contains 5 bags with net weight 25KGS.
2)It must be stored in a clean, cool, and dry place. The storage life is one year from the date of production. It must be re-inspected if over one year and only can use if qualified.
3)It is transported as non-dangerous chemicals. Avoid excessive vibration and far away from pollution, sunshine and water during the transport.